14 July – 16 September 2022 (closed August)
Cornelia Parker
Light Passes, Shadows Fall
Cristea Roberts Gallery is delighted to announce an exhibition of some 30 limited edition gravures and etchings by Cornelia Parker, tracing her development over the past several years in a medium that now sits at the forefront of her practice. Cornelia Parker: Light Passes, Shadows Fall coincides with the artist's major retrospective at Tate Britain, London.
Parker; "I find printmaking very enlivening for my practice, it means I can move through ideas very quickly. And you can make as many of them as you want, which is very exciting to me. That means it's much more affordable. As an artist who's come from a working-class background, I know that the possibility of owning art might seem out of reach, so the print world for me seems very democratic."
Fascinated by the physical properties and the histories of objects and materials, Parker uses printmaking to breathe new life into found objects, exploring ideas of the positive versus negative and the compression of three-dimensional objects into the two-dimensional.
Prints from several bodies of work will be displayed, including etchings from Fox Talbot's Articles of Glass, 2017, which depict the original glassware belonging to nineteenth-century photography pioneer, William Henry Fox Talbot. This glassware was used in some of the world's first photographs. Using the photogravure process, Parker has arranged the glassware, some of it still carrying its library reference tags, in various formations on a photosensitive plate, exposing it to ultraviolet light and using it as a glass positive to create shadows on the plate which then becomes the print.
In 2015 Parker began using light and glass objects to create this new hybrid form of printmaking. For Thirty Pieces of Silver (Exposed), 2015, (which is also included in Parker's exhibition at Tate), she used UV light to expose 1960's glass photographic negatives of antique silverware to photogravure plates with each glass negative encased in its original glassine bag. The resulting veiled images allow the objects to evolve from their original narratives , creating new compositions.
Further works are made up of layers of blots and spatters, created by ice or by Parker spitting mouthfuls of tequila directly onto prepared plates. Other objects that appear in the prints include thistles, beheaded flowers, salt cellars, sugar bowls, broken jugs, smashed coffee pots, empty medicine bottles and drinking glasses arranged in various assemblages. More recently Parker has developed her use of ultraviolet light, so that mysterious and unusual shadows are thrown across the surfaces of the prints.
Within her graphic works Parker destroys, resurrects and reconfigures. The ideas of positive versus negative, and the compression of three-dimensional objects, explored in her sculptures and installations over the past twenty years, now permeate her printmaking, a medium that continues to offer new possibilities for the artist.
If you would like to receive an illustrated list of available works by Cornelia Parker please contact [email protected].
Making a Mark with Cornelia Parker
Cornelia Parker: One of Britain's best loved and most acclaimed contemporary artists on printmaking
About the Artist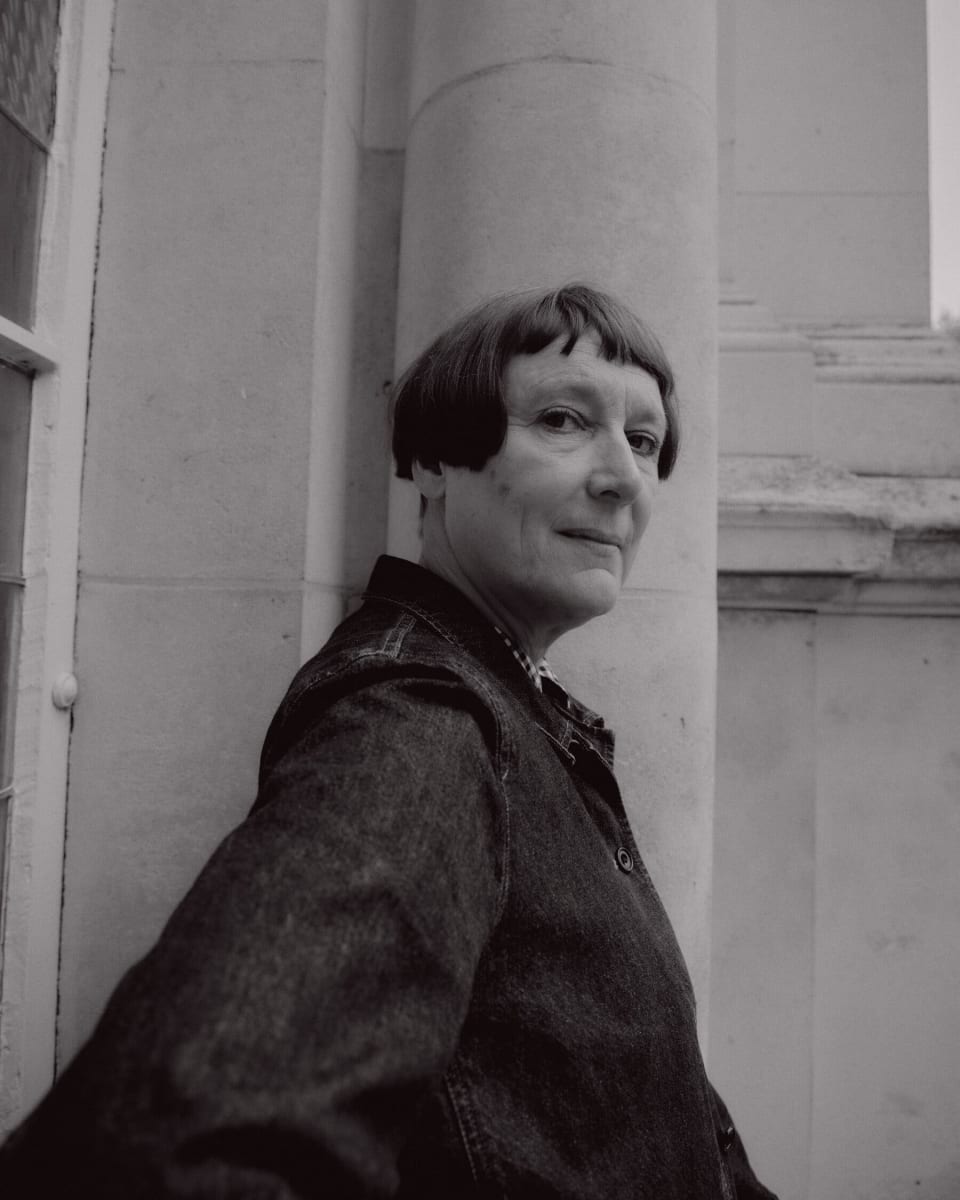 Cornelia Parker (b. 1956)
Cornelia Parker was born in Cheshire, England, in 1956. She studied at the Gloucestershire College of Art & Design and at Wolverhampton Polytechnic before receiving her MA in Fine Art from the University of Reading in 1982. Parker's work is held in numerous collections worldwide including Tate, London; British Council, London; Centre Pompidou, Paris; Fundacio La Caixa, Barcelona; Museum of Modern Art, New York, and Yale Center for British Art, Connecticut.
Image: Cornelia Parker at Tate Britain in London. Photo by Charlotte Hadden