Jim Dine was born in 1935, in Cincinnati, Ohio, USA. He studied at night at the Cincinnati Art Academy during his senior year of high school and then attended the University of Cincinnati, the School of the Museum of Fine Arts, Boston, and Ohio University from where he received his B.F.A. in 1957. Dine moved to New York in 1959 and soon became a pioneer creator of 'Happenings' together with Allan Kaprow, Claes Oldenburg, and Robert Whitman.

Dine is one of the most significant artists of his generation. Since his first solo exhibition in New York in 1960, his paintings, sculptures, photography, and prints have been the subject of over 300 solo exhibitions worldwide, most recently at Palazzo delle Esposizioni, Rome (2020). He is one of the most naturally gifted printmakers working today and has been honoured with major print retrospectives at the National Gallery, Victoria (2017); Albertina, Vienna (2016); Museum Folkwang, Essen, Germany (2015); Bibliothèque Nationale, Paris (2007); Centre de la Gravure et de l'Image Imprimée, Belgium (2008); Minneapolis Institute of Arts, USA (2002); Museum of Modern Art, New York (1978). Dine's work is collected by major museums all over the world.
In 2013 the German publisher, Steidl, released A Printmaker's Document by Jim Dine, tracing 50 years of his printmaking career. This was followed by a publication in 2016, About the Love of Printing, which presents all prints created by Dine between 2001 and 2015. In 2014 Dine gifted over 200 prints in single sheets, portfolios and illustrated books, covering a period of fifty-five years, to the British Museum, London, in honour of Alan Cristea.

Cristea Roberts Gallery is the exclusive worldwide distributor of Jim Dine's original prints.
Jim Dine lives and works in Walla Walla, Washington and Paris.
The Jordan Schnitzer Family Foundation Acquisition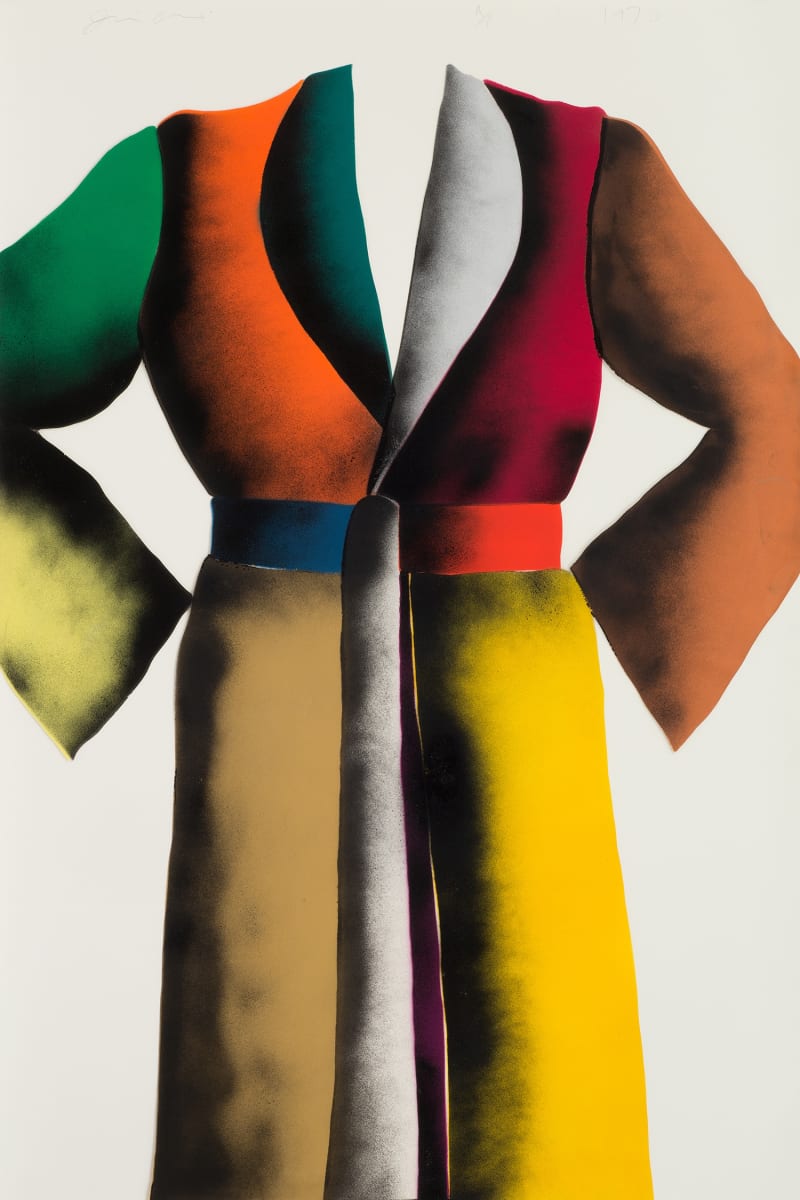 The Jordan Schnitzer Family Foundation acquires over 800 prints by Jim Dine
Cristea Roberts Gallery is delighted to announce that the Jordan Schnitzer Family Foundation, USA, has acquired a major archive of prints, dating from 1962 to 2020, by Jim Dine (b. 1935).

The acquisition transforms the Foundation's holding of Dine's art, which it has been collecting for over 20 years. Dine has built a career exploring and pushing the boundaries of printmaking, alongside his practice in other mediums. Now aged 86 years, he is one of the most important printmakers of the twentieth and twenty-first centuries.

The largest acquisition, ever, of Dine's work includes etchings, woodcuts, lithographs, unique variants, studies and trial proofs. The works feature the artist's iconic imagery of hearts, skulls, Pinocchio, Venus de Milo, tools and bathrobes, the latter two often appearing as autobiographical motifs.
Image: Jim Dine, Self-Portrait (Stencil), 1970.
Films
Jim Dine | Painting with the Carver
Online Exhibition
This short film illustrates Painting with the Carver, an exhibition of new prints by Jim Dine (b. 1935), one of America's most celebrated artists, which includ…
Exhibitions at Cristea Roberts Gallery